Welcome to the 100th episode of Leading Questions!
We're doing something a little different to commemorate this episode – instead of a listener question, Dawn and Jer ask each other questions they want to hear the other person answer. So, this time, you get TWO questions!
Dawn asks Jer…
You've talked about the path you've taken from being an individual contributor to being a leader – How much of that was intentional, and what was your process for becoming a better leader?
Jer's question for Dawn is…
How do you coach someone in something you're actively bad at?
In case you're wondering – here is the puppet that haunts Jer's nightmares: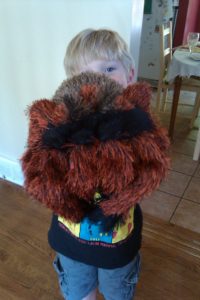 And here's the cross-stitch that haunt's Dawn: